A PLANT-BASED HEALTH REVOLUTION
Our Vegan Omega 3 DHA + DPA is just plain awesome! It absorbs up to 15% better than fish oil, eliminates the risk of consuming ocean toxins commonly found in fish, helps you store up to 3x more Omega 3 in your body (thanks DPA!), and is sustainable (save the fishies).
Why take this supplement?
HAPPY MIND & HEALTHY BODY
The proof is in the pudding. Here are some evidence-based benefits of DHA + DPA:
Reduces risk of heart disease1
Maintenance of healthy brain function and can help improve learning ability2
Boost joint mobility and fight painful inflammation3
Can maintain mental health and reduce the risk of depression4
Decreased muscle soreness and enhanced muscle recovery after physical activity5
Algal oil (Schizochytrium sp. algae)
Vegan Capsule: Purified water, modified food starch (non-GMO corn), glycerin, carrageenan (non-degraded red seaweed extract)
Rosemary oil (as a preservative) -- Note: The level of rosemary oil in this product is minimal. This product is safe to use as a prenatal DHA.
Analysis / Supplement facts
Freshfield is third-party lab tested and GMP certified. We think that transparency is the best way to build trust so we share our specifications and test results for every product. All our products exceed FDA requirements because we believe in going further.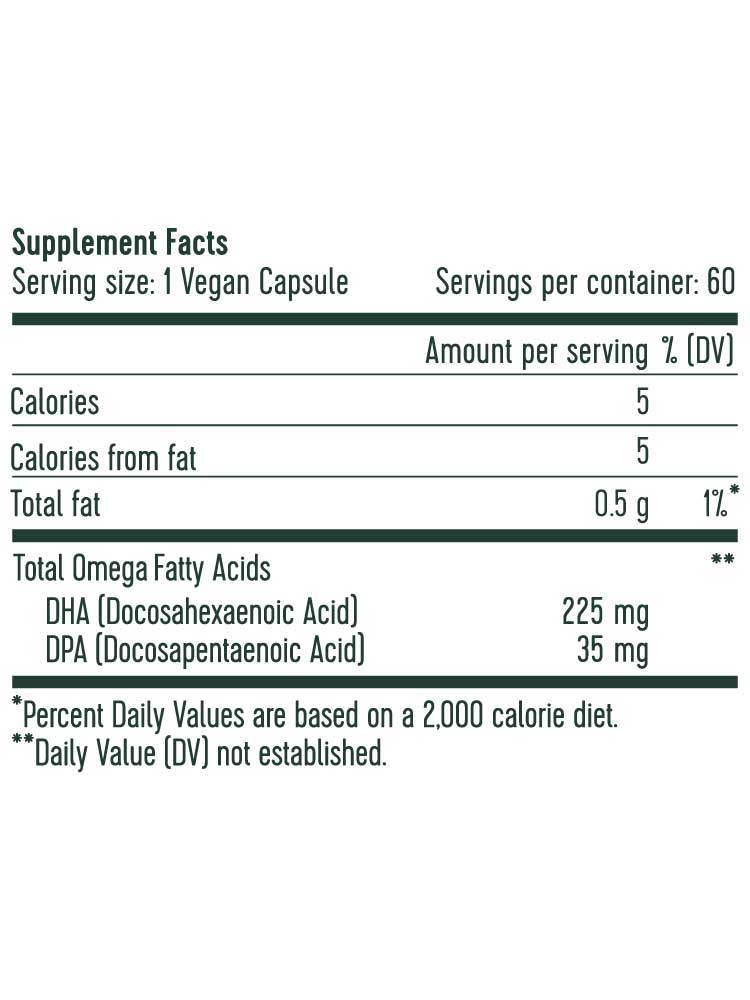 ---
| | | |
| --- | --- | --- |
| Analytic Parameter | Specification | Result |
| Docosahexaenoic acid (DHA)(mg) | | |
| Heavy metals (mg/kg): Arsenic, cadmium, mercury, lead. | | |
| Microbiological analysis: Salmonella, shigella, e. coli, s. aureus, haemolytic streptococcus. | | |
| Total dioxins, furans & dioxin-like PCBs (pg/g) | | |
Free from: GMOs, gluten, shellfish, eggs, dairy, peanuts, fish, tree nuts
For those with corn sensitivities, the modified food starch used for these vegan liquid capsules contains non-GMO corn
Our glycerin is palm-free but may utilize soy and or/coconut oil